Beautiful Media Discovery
Simple Request Management
Overseerr is a request management and media discovery tool built to work with your existing Plex ecosystem.
The best way to discover media
Overseerr helps you find media you want to watch. With inline recommendations and suggestions, you will find yourself deeper and deeper in a rabbit hole of content you never knew you just had to have.
Media pages display organized, easy-to-digest information. We show you the information you care about seeing: RottenTomatoes scores, the cast and crew, and more.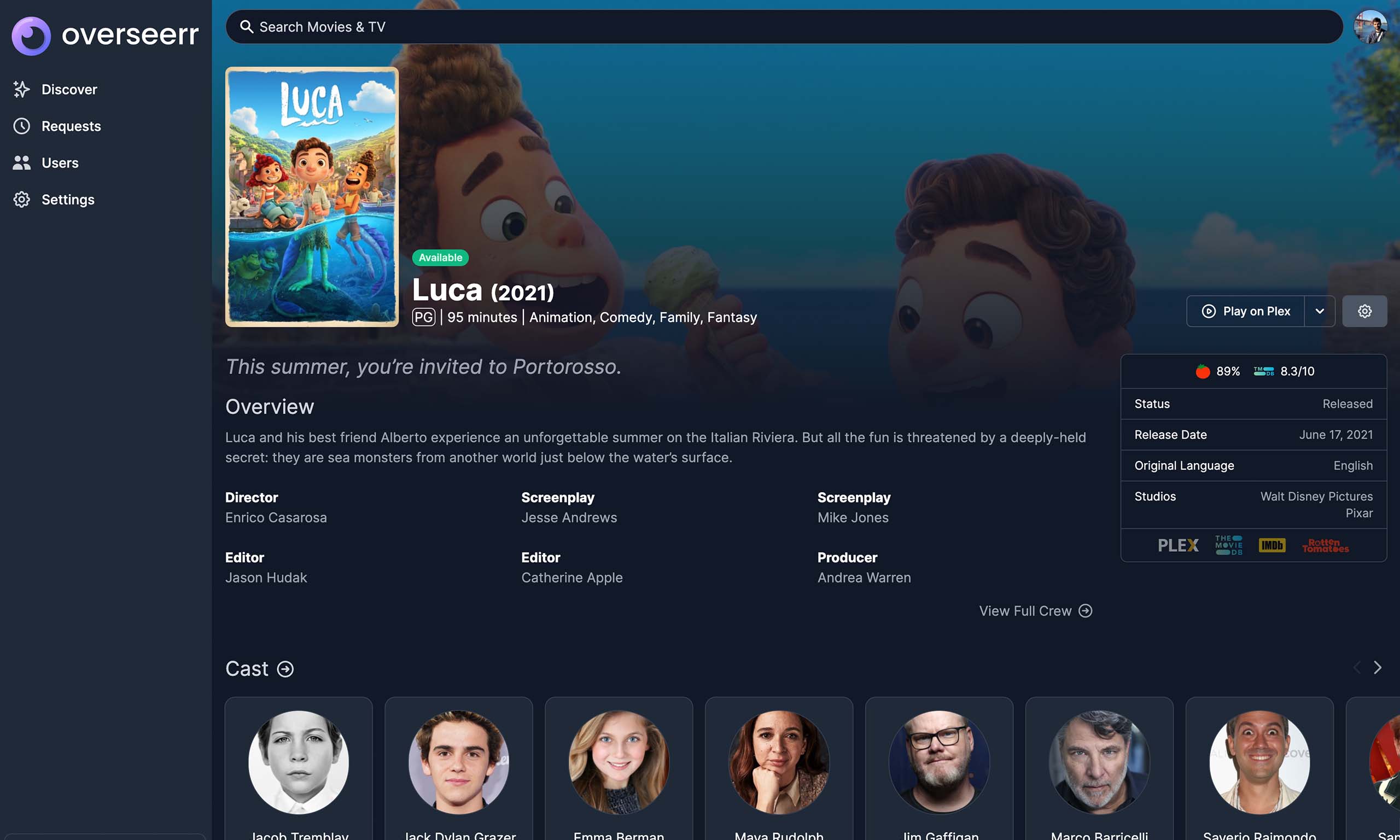 Requesting has never been so easy
Overseerr presents you and your users with a request interface that is incredibly easy to understand and use. Users can select the exact seasons they want to watch. Advanced users can use the "Advanced Requests" options to change destination folders and quality profiles.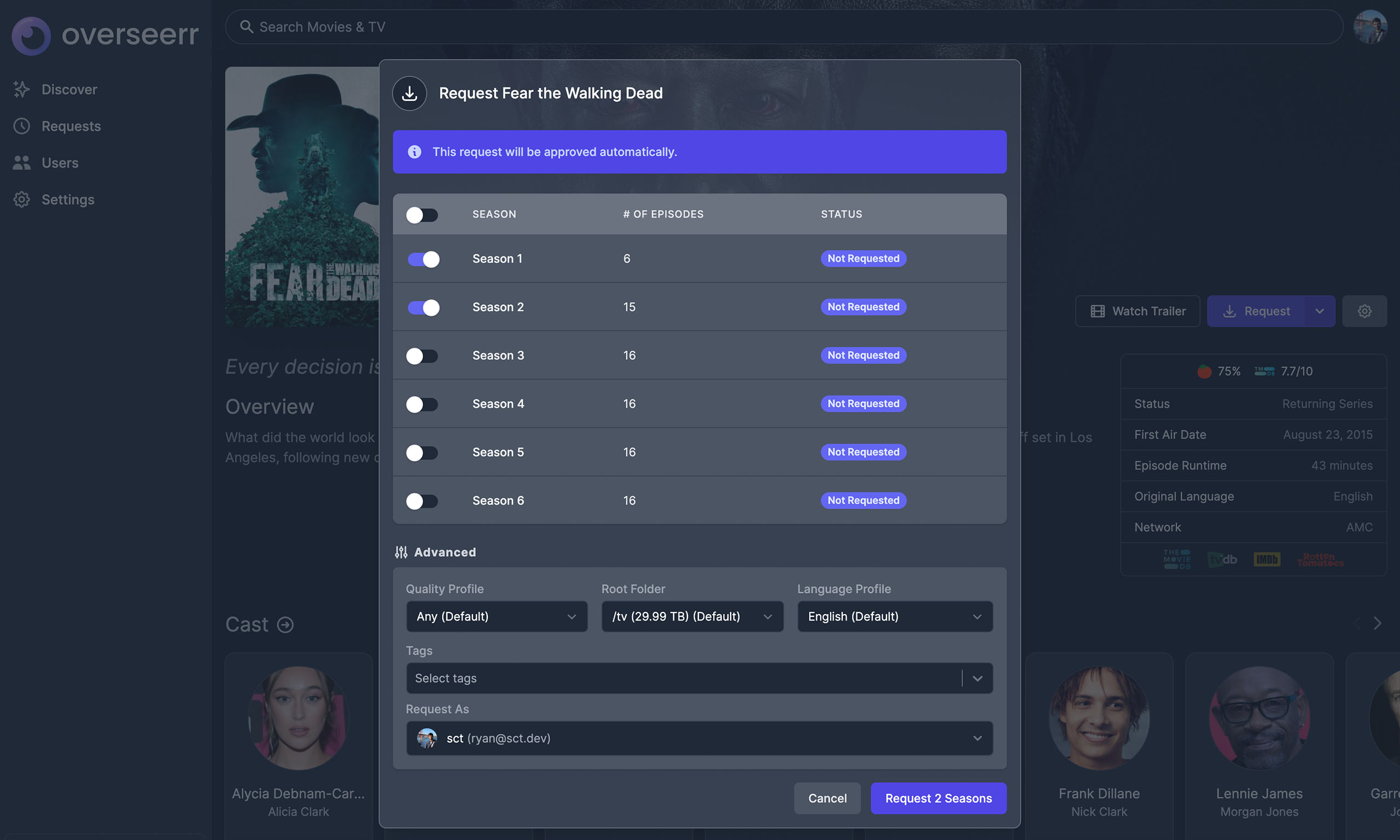 A request system built for ease of use
Overseerr aims to make you and your user's lives more effortless than ever before. Here are some other useful features we support:
Easy Request Management
Approving and declining requests is fast and straightforward. Open Overseerr, approve, and move on.
Granular Permissions
Grant access to specific features and restrict access to others. Each user can be assigned individual permissions.
DVR Integration
We fully integrate with the popular DVR applications Radarr and Sonarr, and support activity monitoring within Overseerr itself!
4K Support
Manage standard and 4K content separately using multiple Radarr/Sonarr servers.
Plex Library Scanning
Overseerr scans your Plex libraries at regular intervals, so it knows which items are already available on your server.
Notifications
Several notification agents are directly supported, including email, Discord, Pushbullet, Pushover, Slack, and Telegram.
Mobile-Friendly Experience
Use Overseerr as a near-native mobile app by adding it to your home screen. Overseerr is designed for use on any screen size.
Request Limits
Restrict the number of movies or TV seasons a user can request over a configurable time period.
Frequently Asked Questions
Is there support for other languages?

Overseerr has already localized into several languages thanks to the community! If your language has not been added yet, we are always accepting new translations!

Is there support for local users?

You can create local users alongside Plex OAuth-based users. You can use this feature to give access to Overseerr to your Plex home users.

Does Overseerr support the new Plex Movie/TV agents?

Yes! We have full support for both the new Plex Movie Agent and the new Plex TV Agent!

Does Overseerr support anime agents?

Overseerr currently has full support for HAMA.

Can I use multiple Radarr/Sonarr servers?

You can add as many of them as you like! You can switch between servers using the Advanced Requester when approving requests. We also support 4K Radarr/Sonarr servers.

Can I import my Plex users?

Yes, of course! Any Plex account with access to your Plex server can log in without being imported.
Sound awesome?
Overseerr is easy to get up and running with Docker. We also support other installation methods, which you can find in our documentation. If you need help, feel free to reach out in our support channels, such as Discord.
Installation
Documentation